Suit Jackets
Boys suit jackets... the one piece of clothing that is so versatile you never knew how much your little guy needed one until you got it! 
Boys suit jackets is an article of clothing that can be styled with a boys suit (of course), but also with a pair of slacks, jeans, sneakers, dress shoes, dress shirt, t-shirt, etc! The versatility of a boys suit jacket makes it the number one front-runner in any little guy's wardrobe.
Because at Little Tuxedos, we believe that everyone (regardless of age) should feel both comfortable and confident when sporting a suited outfit.
The color options for our boys suit jackets are black, grey, navy and tan, which are all colors that allow you to switch things up and create different looks with the same suit jacket!
Our boys suit jackets are a part of our separates program. This means that each piece is completely separate and sold individually. This means that you and your little one can shop from a range of boys suit jackets, boys dress pants, boys shirts and accessories that spark your interest. 
For questions on sizing and fit, you will find an extremely helpful and informative sizing chart on each individual product page that breaks down specifics so that when selecting your Little Tuxedos items, you can order with confidence that you will be receiving great quality and great fitting items.
If you don't see the answer to your question on the website, or in our FAQ Help Center, feel free to reach out to our customer service agents through our "chat now" feature – that can be found at the bottom right-hand corner of your screen. It is our pleasure to assist and guide you to assure that your little one's comfort and excitement of their Little Tuxedos purchases are a complete and total success. 
"Aspen" Kids Navy Suit Jacket (Separates)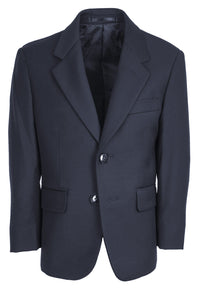 Vendor

Classic Collection