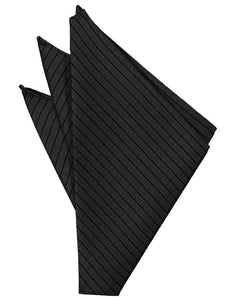 Free Shipping on $75+ Orders.

Same Day Shipping on most orders if ordered by 1pm EST.

30-Day Easy Returns if you need to return anything.
A fan favorite when it comes to collections is the Palermo Collection. This stylish and classic collection offers a wide range of colors that will coordinate perfectly with any formal or semi-formal attire. The diagonal diamond grid pattern of the Palermo only adds to the uniqueness of the collection.


Color: Black
Pattern: Micro Neat
Material: Poly Woven
Dimensions: 30cm x 30cm
Condition: Brand new with original tags & packaging

STYLING TIP: "Don't you just like ... shove it in the pocket?" Ummm ... not quite. There's a little more to it than that. If you want to feel confident and feel like you OWN THE ROOM, read our how-to article and follow the easy instructions: How to Fold a Pocket Square
PRODUCT QUESTIONS & ANSWERS
Have a Question?
Be the first to ask a question about this product.
Ask a Question
PRODUCT & MERCHANT REVIEWS: